SchoolTalk's RestorativeDC is supported by a diverse collective of local restorative justice practitioners who provide direct technical assistance to D.C. schools. Our team has a deep knowledge base representing multiple restorative justice models and practices, as well as complementary expertise in social work, drama therapy, nonviolent communication, positive discipline, coaching, trauma-informed practices, special education, and more.
Experts, Trainers & Partners
Gabriel "Asheru" Benn, M.Ed.
School Technical Assistance Lead | Trainer | Youth Engagement Expert
Gabriel "Asheru" Benn, M.Ed. has partnered with SchoolTalk since 2017. His work supports SchoolTalk's restorative justice and inclusive education initiatives. As a RestorativeDC school technical lead, trainer, and youth engagement expert, Asheru coaches schools in the implementation restorative practices.
Asheru is a Peabody Award-winning hip hop artist, veteran educator, and social entrepreneur from Washington, D.C. His career includes nearly 20 years as a teacher and administrator in D.C. schools. Asheru is internationally recognized as a cultural ambassador and pioneer of the hip hop education movement. He is also founding director of Guerilla Arts Ink, a full-service media, arts, and education consulting agency.
Asheru is a faculty member for the Association of Supervision and Curriculum Development, providing training and curriculum development for school districts across the country, with a focus on social-emotional learning, culturally responsive pedagogy, and arts, cultural, and technology integration.
Asheru earned his bachelor's degree in Anthropology from the University of Virginia in 1996, a master's in Education from National-Louis University in 2004, and an Executive Certificate in Arts & Culture Strategy from the University of Pennsylvania in 2018. His company, Guerilla Arts Ink, LLC, is a D.C. Certified Business Enterprise.
Dara Feldman
School Technical Assistance Lead | Trainer | Coach
www.darafeldman.com
Dara Feldman began partnering with SchoolTalk's RestorativeDC in 2019. She is a passionate educator, speaker, author, coach, and consultant committed to social justice and empowering people to know their inherent nobility.
She is the author of The Heart of Education: Bringing Joy, Meaning and Purpose Back to Teaching and Learning. Grateful to be working in unity with her husband, Dara is living her passion and purpose as she uplifts people around the globe in her roles as a Virtues Project Master Facilitator, ASCD Whole Child Faculty Member, Certified Jack Canfield Success Principles Trainer, restorative practices coach for RestorativeDC, expert consultant to character.org, and adjunct professor for Shepherd University.
In addition to 16 years as a classroom teacher, five years as an instructional technology specialist and three years as an instructional coach, Dara spent seven years as the director of education for The Virtues Project, five years as director of education for The "V" Channel, and three years as the founding board chair for the Virtues Project International Association.
Dara was an expert consultant with the U.S. Department of Education's Web-based Education Commission where she helped write The Power of The Internet for Learning and was co-creator of the Early Childhood Technology Literacy Project, which won the Computerworld Smithsonian Award in Education and Academia in 2000, nominated by Apple co-founder and then-CEO Steve Jobs.
Dara has a B.S. in Elementary Education and a M.Ed. in Education, Media, Design and Technology. She has a Graduate Certificate in Restorative Practices and is National Board-certified in Early Childhood Education.
Honored as Disney's 2005 Outstanding Elementary Teacher of the Year, Educator of the Year for the National Association for Self Esteem in 2009 and Maryland's 2015 Mother of the Year, she is one of 10 teachers featured in the book, One on One with American's Most Inspiring Teachers.
The mother of 2 adult children, Dara is humbled to be learning from them, as both of her children are champions for social justice. Dani is an educator and Jake is in healthcare. Dara is committed to bringing one of her favorite quotes from Baha'u'llah to life, "So powerful is the light of unity that it can illuminate the whole earth."
Konshens The MC (pronounced "Conscience")
Trainer | Youth Engagement
Tarik "Konshens The MC" Davis is an international hip-hop artist, songwriter, global arts educator, youth advocate, and inspirational speaker from Washington, D.C. A longtime partner of SchoolTalk's Arts to Advocacy program, he also brings his talents to support the youth engagement focus area of restorative justice implementation in D.C. schools through Theatre of the Oppressed workshops and other youth-centered initiatives. He is founder & CEO of the arts education-focused Edutainment Unlimited LLC. Konshens is a governor on the Grammy Chapter Board, voting member of the Grammy Recording Academy, Grammy Museum Artist Educator, and U.S. cultural ambassador (U.S. State Department). He is also the MC and founder of Classically Dope, a group that merges hip-hop lyrics with original classical arrangements. He's performed at the John F. Kennedy Center for Performing Arts and has been featured on Fox, ABC and CBS networks, The Washington Post, and Washingtonian Magazine. As an artist and innovator, Konshens The MC stands at the forefront of the evolution of hip-hop.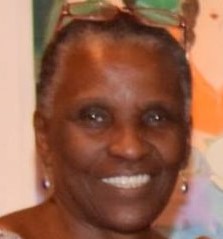 Makini Niliwaambieni
School Technical Assistance Lead | Trainer | Coach
Makini Niliwaambieni, or Mama Makini, as she is affectionately called, began working with SchoolTalk's RestorativeDC as a trainer and school technical assistance lead in 2017.
Originally from Trenton, New Jersey, Makini was a co-founding member of the African People's Action School, a private pre-primary and elementary school. She relocated to Washington, D.C. in 1989 and worked as a primary teacher at Sankofa Fie's Watoto School. In 1999, she was the founding principal of a private school for boys with special needs, where her work focused on social-emotional and academic development using restorative processes to connect with families and students.
In 1994, Makini founded Amankwa Enterprises, an educational consulting company that provides training to teachers, parents, and trainers of rites programs. She conducted the Ankobea Society's adolescent rite of passage program for girls for over 25 years. In 2011, she developed Sankofa Emma, a rite of passage program for adult women. From 2012 to 2017, Makini conducted training for the 1199SEIU Training and Employment Fund's Care Coordination Department and delivered a curriculum focused on cultural competence, sensitivity, and humility to professional and para-professional healthcare workers.
Makini brings decades of experience as an educator and school leader to her work helping staff, families, and students incorporate restorative practices in the classroom and the community. A student and teacher of African American history, Makini helps illuminate the impact of racism in our communities. In her work, she connects race, equity, inclusion, and diversity with restorative justice practices. She has conducted training with leadership teams, behavior teams, and facilitated circles with students from middle school through high school.
Makini holds a bachelor's degree in Organizational Management from Catholic University. She was formally trained in Balanced and Restorative Justice in Education by Youth and Families in Crisis. Makini is a mother of five, grandmother of 17, and great grandmother of two.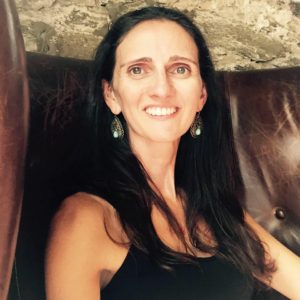 Mali Parke
Consultant | Trainer | In-School Technical Member
R.I.S.E Culture Coaching (Core to Coeur LLC)

Mali Guitteny Parke (she/her) has partnered with SchoolTalk since 2015 and is a founding member of the RestorativeDC initiative. As a trainer and school technical assistance lead, Mali helps guide whole school restorative justice implementation in multiple K-12 DCPS and public charter schools, specializing in early education.
Mali works with RestorativeDC through her RISE Culture Coaching practice. She is passionate about supporting whole schools, organizations, and community members to forge equitable, inclusive, and open cultures. She works with individuals, teams, and systems to understand and design optimal, mission-supporting environments.
Mali integrates concepts from systemic awareness, brain development, attachment- and trauma-aware healing-centered practices, nonviolent and collaborative communication, transformative restorative justice, positive discipline, empowerment and leadership, collaborative decision-making, and cultural and ecological humility practices.
Mali is a Certified Professional Coach with the International Coach Federation, a Certified Positive Discipline Classroom Educator (and Parent Educator), and a Family Systems Constellation facilitator. She is currently completing her Trauma Somatic Therapy Certification with top experts in the trauma field. She has studied restorative justice with renowned experts Kay Pranis and Dominic Barter and at the International Institute for Restorative Practices. She co-created intentional community through a 10-year annual multi-generational summer camp focused on nonviolent communication. Mali earned a master's degree with honors in English, Economics, and Management from Sorbonne University. Mali is a founding and active board member for a public charter school in D.C.
A D.C. resident since the late 1990s and native of France, Mali acknowledges living on the land of the Nacotchtank, Anacostan, and Piscataway people and (re)learning relational culture from indigenous wisdom.
Mali 's heart is oriented towards widening cultural understanding and connection to diverse viewpoints, cultures, languages, rhythms, and relational practices in her everyday life and, in particular, with her two school-aged children, her best life teachers.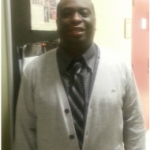 Dr. Lennie Smith
School Technical Assistance Lead | Trainer | Coach
Dramatic Solutions Inc.
Lennie Smith has worked with SchoolTalk since 2016 to bring restorative practices into school communities in Washington, DC. He trained in restorative justice at the International Institute for Restorative Practices. As a school technical assistance lead and trainer, Lennie makes restorative practices and principles come alive for school staff, students, and families. He strongly believes in the power of drama to educate, empower, and enlighten.
Lennie has a deep understanding of the D.C. community and connection to the arts. He is a seasoned educator, drama therapy specialist, trainer, university professor, author, and entrepreneur, with over 20 years of experience in public school systems, alternative education programming, and corporate and nonprofit organizations. He is the co-founder of Dramatic Solutions and is a strong advocate for active and collaborative learning in the classroom for disengaged learners. Dramatic Solutions has expertise in working with youth involved in the juvenile justice system.
Lennie earned his EdD degree in Educational Leadership from Morgan State University. He earned a Bachelor of Arts in Educational Drama and a Master of Arts in Speech and Intercultural Communication from New York University. He is a board-certified trainer and registered drama therapist with the North American Drama Therapy Association. Lennie also has credentials in Process Communication Model Training® and Quality Matters Online teaching. Lennie is currently a doctoral student at Morgan State University.
Lennie is the co-author of two books, Dramatic Engagers and 50 Dramatic Engagers for Learning and Performance. In his free time, he finds joy spending time with his family, going to the movies, and reading. Dramatic Solutions is a D.C. Certified Business Enterprise.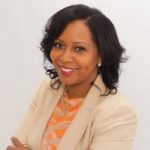 Dr. Carmen White
Consultant | Trainer | In-School Technical Member
Dramatic Solutions Inc.

Dr. Carmen White has worked with SchoolTalk since 2016. As a school technical assistance lead and trainer, Carmen is driven by her love for peace and her passion for community. She is a professional speaker, trainer, and consultant with over 20 years of experience in personal and professional development, leadership, restorative practices, and communication training for schools and community organizations.
Carmen is co-founder of Dramatic Solutions, a comprehensive drama-based company and clinical practice. A D.C. Certified Business Enterprise, Dramatic Solutions uses restorative practices and trauma-informed strategies to support learning, improve behavior, enhance social-emotional development, and promote a positive school climate.
Carmen earned a Ph.D. in Curriculum and Instruction and Human Development from the University of Maryland College Park. She has an M.A. in Educational Leadership and a B.A. in Educational Drama from New York University. Carmen is a Board-Certified Drama Therapist and educator and a certified Process Communication Model® Trainer.
Carmen is the co-author of two books, Dramatic Engagers and 50 Dramatic Engagers for Learning and Performance. She has served as an artist-in-residence for The Kennedy Center for the Performing Arts since 2008. In her free time, Carmen finds joy in playing tennis with her family, traveling, shopping, and going to a good Broadway show.
SchoolTalk's RestorativeDC Staff
Floyd N. Bronson, MA, MAHS
Restorative Justice Program Coordinator
Floyd N. Bronson joined SchoolTalk's RestorativeDC team in 2021. He engages in program development, delivers training, and supports schools implementing restorative practices.
Floyd was initially introduced to restorative practices in 2019 through one of SchoolTalk's RestorativeDC trainings. He witnessed the power of restorative practices and the impact they had on his school community. He continued to attend restorative justice trainings and implementing these strategies in his work.
Floyd has been an educator for over 23 years in both public K-12 and postsecondary settings. He was the Manager of Culture at Meridian Public Charter School in Washington, D.C. In New Jersey, he was a school counselor at Paterson Public School, an adjunct professor at Passaic County Community College, and a crisis counselor at The Titusville Academy, supporting students with learning disabilities and behavior challenges. He has also served in leadership roles at several New Jersey public charter schools.
At Capella University, Floyd earned a master's degree in Counselor Education, School Counseling, and Guidance Services and another master's in General Human Services and Public Service Leadership. He has a bachelor's degree in Sociology from William Paterson University and an associate's degree in Early Childhood Education from Passaic County Community College. Floyd is a National Certified School Counselor in the state of New Jersey and has a CACREP Certified School Counselor credential from Capella University.
Rashid Hughes
Restorative Justice and Youth Leadership Program Specialist
Rashid Hughes joined SchoolTalk in 2018 and is a youth leadership restorative justice specialist. He is passionate about seeing youth gain skills that will carry them through school life and beyond. His approach involves supporting youth through teaching empathy, accountability, and compassion. He is a skilled facilitator, trainer, and restorative circle keeper for both youth and adults.
When school classrooms went virtual in 2020, Rashid launched SchoolTalk's Our School Our Voice initiative, a citywide collaboration between SchoolTalk and four schools in the District of Columbia. Rashid engages with partner schools to help youth create their own safe space during the school day to discuss their experiences with virtual learning, social distancing, and coping during the pandemic. Our School Our Voice is student-designed, student-led, and rooted in the vision of creating peer groups for students to engage with each other and elevate their voices. Rashid also began SchoolTalk's Our School Our Voice Circle-Keeper Community Building Training Program, which features 20 hours of training for students interested in honing their circle facilitation skills and exploring the core principles of restorative justice.
Prior to joining SchoolTalk, Rashid was a program coordinator at One Common Unity, an organization that breaks cycles of violence and builds compassionate, healthy communities through music, arts, and peace education. Rashid was an experienced mindfulness facilitator with MINDS, Inc. and Insight Meditation Community of Washington's Teen Mindfulness Group.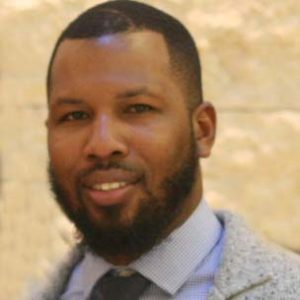 Yazid Jackson
Restorative Justice Program Director

Yazid Jackson joined SchoolTalk's RestorativeDC team in 2018. In his role as restorative justice senior program director, he has helped to expand, and now oversees and manages, all elements of SchoolTalk's restorative justice programming. Under his leadership, RestorativeDC has developed a comprehensive array of options designed to engage educators in understanding the power of restorative justice and how to design programs that meet their individual school needs. This includes supporting educators through professional development trainings and workshops, targeted technical assistance, and whole school implementation, as well as youth-focused programming. In addition to school-level supports, Yazid and his team also provide youth-focused leadership and advocacy training to facilitate the role young people play in leading and supporting school culture change.
Yazid is an expert in leading change and implementing restorative justice practices in schools. He brings 14 years of experience working in a variety of urban school and residential settings. He was first introduced to restorative justice practices as a strategy for de-escalating conflict and reducing violence working in a school for adjudicated youth outside Philadelphia. Yazid found that he was able to connect with students, understand their personal traumas, and give them a way to manage their emotions and express themselves productively. He then moved into other positions at specialized schools where he applied the restorative justice philosophy and approach to help special education students and students with disabilities communicate effectively and develop positive relationships. In 2014, Yazid came to D.C. Public Schools where he served in multiple roles using restorative justice practices to improve the climate and level of student supports in city schools. One particularly challenging school saw a dramatic decrease in the suspension rate as a result of Yazid and his team's work.
Yazid is a skilled facilitator and coach who has successfully led over 20 schools across multiple districts in whole school change efforts that embedded restorative justice principles and practices. Ensuring that programs are designed and implemented to address high-priority issues and needs requires in-depth collaborative planning and a high level of intensive implementation support. Yazid works closely with school leaders and staff to assess school culture, level of educator and learner engagement, resource commitment, and readiness for change to inform the development of a comprehensive plan. That plan is then executed with Yazid and his team's support, applying organizational change and implementation science best practices. Yazid's passion for mobilizing and coaching school leaders and staff has helped make D.C. schools more collaborative, inclusive, and equitable.
Since Yazid joined SchoolTalk, RestorativeDC's network of schools has more than doubled and now includes dozens of public and charter schools. These partner schools report evidence of improved school climate and student engagement and decreased suspension and suspension days. With his leadership, RestorativeDC is also actively expanding its youth leadership and advocacy network, knowing that student voice and participation is vital to sustained change.
Yazid has a B.A. in Criminal Justice from Temple University and is a certified trainer in restorative practices. He has an extensive history of community service and dedicates much of his free time volunteering at a wide range of youth organizations as a mentor and coach.
Lisa Shaw
Special Projects Program Manager
Lisa Shaw joined SchoolTalk in 2019. As special projects program manager, she applies over 25 years of expertise in experiential education and working with community partners. She specializes in training and development of conflict resolution skills in post-conflict and community-based settings, curriculum development and facilitation for experiential education programs, and environmental stewardship.
Prior to SchoolTalk, Lisa worked in a variety of education and public sectors.
She was an inaugural member of Americorps-NCC, creating curricula for the Chattahoochee Nature Center, teaching for High Touch High Tech, a hands-on learning program focused on strengthening national science standards, and directing primary and secondary afterschool and summer programs for the City of Decatur (Georgia) Recreation Department. As an administrative faculty member with George Mason University's School for Conflict Analysis and Resolution she co-developed and co-facilitated field courses that included post-conflict peacebuilding in Liberia, transitional justice in Colombia, and integration of migrant populations in Malta.
Lisa earned a Master of Science degree in Conflict Analysis and Resolution from George Mason University's Institute of Conflict Analysis and Resolution in 2011 and a Bachelor of Arts in Political Science, Philosophy, and Environmental Science at Regis University in 1994. She also volunteers as a keeper-aide with the Smithsonian National Zoo and as non-medical support with the Virginia/Fairfax Medical Reserve Corps.
Shana Townes
Senior Project Manager
Shana Townes joined SchoolTalk in 2022 as a RestorativeDC senior project manager. Shana creates logistical systems and peer-learning environments to support staff and program management. She develops community partnerships focusing on bringing high-quality restorative justice practices to school communities. Shana works closely with RestorativeDC's program director to implement RestorativeDC projects.
Shana was raised in the Washington metropolitan area and has served students in Virginia and D.C. Shana's passion is providing youth with tools to succeed in life and giving young people a platform to navigate conflict and support their emotional growth.
Prior to joining SchoolTalk, Shana was a program director at Kid Power, Inc., where she managed all afterschool and summer programming, AmeriCorps members, family engagement, community partnerships, and diversity, equity, and inclusion efforts. Previously, Shana was a program coordinator for Housing Opportunities Unlimited, where she implemented year-round programming for adults and children, conducted community outreach, and assisted in case management and resident skill-building opportunities. Shana began her journey in out-of-school time programming when she led afterschool and summer programming with the Alexandria (Virginia) Recreation Department, focused on academics, social-emotional learning, and drama.
Shana attended George Mason University, where her studies included child psychology, elementary math and science, bullying and emotional behavior, and creative programming. She has had extensive training through D.C.'s Learn24 and 21st Century Community Learning Centers, focused on a variety of topics, including parent input, community building, staff engagement, and supporting our youth in social-emotional learning.
D.C. Mayor Muriel Bowser appointed Shana as a commissioner to the D.C. Community Schools Advisory Committee, which advises the D.C. Office of the State Superintendent on community schools in the District. She also serves on the Out-of-School Time Committee with DCAction.